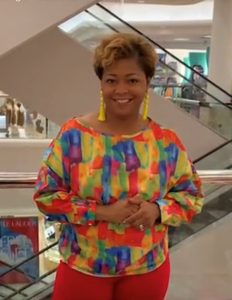 I am Tracey Lynn, born and raised in Little Rock, AR. The third oldest of eight children. My high school Alma Mater is Little Rock Central High School. LRCHS was the focal of integration crisis of 1957, where nine black students, also know as "The Little Rock Nine" were denied entrance after the United States Supreme Court ruling ending segregation in public schools.
I am a Christian, wife, mother, sister and friend. I am a graduate of The University of Arkansas at Little Rock, holding both a Bachelors of Art and Masters of Art. I am an Educator and authored my first book in 2016, titled "Defying The Odds", which was gifted to Jim Walton (son of Wal-Mart mogul, Sam Walton). In August 2021, I released "Where is My Pencil", my first children's book. And, on September 30, 2021, my third book titled "Cycle Breakers" will be released.
I have been the guest speaker at various locations in Norfolk, VA to include St. Patrick's Catholic School, Old Dominion University, Rotary Club of Norfolk at the World Trade Center, Dillard's "Women on the Move", Blair Middle School, Bayside High School for National Library Week . I was recently featured on WTKR News 3 and WGPL 1350 AM Radio (Cristian Broadcasting Network). 
I have served on the Hampton Roads Community Health Center Board as the Chair and continues to engage in community services. I have partnered with the Ronald McDonald House to raise funds, Salvation Army, Youth Earn and Learn (How to make 6 figures),  United States military for back to school drives and so much more. In 2020 we held our 1st Toy Drive, which will become an annual event. During the peak of the COVID 19 Pandemic, I hosted numerous "Read-A-Louds" for young children.
I also partnered with Appetite for Awareness, where I spoke on Domestic Violence, along side Senator Louise Lucas. The guest list included Norfolk Police Chief, Larry Boone. 
I am very passionate about young people and education. It feeds my soul to see them follow their dreams, setting goals and working diligently to achieve them. Witnessing the joy and sense of accomplishment afterwards is truly priceless.
Three important things that motivates and inspires Me: Women who strive to raise children alone; Children, as they need encouragement to use their voices; and Education, which opens the doors to endless opportunities.